FLEXIcontent beta 5 for Joomla! 1.6
Description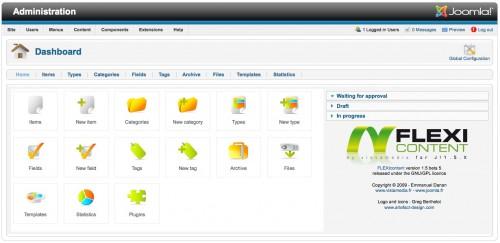 Install/upgrade procedure:
This is an experimental package that will only function on Joomla! 1.6 Alpha2.
Do not use that on a production site.
Simply install the beta 5 package like a normal component, it has an integrated upgrade procedure. At the end of the install/upgrade, go to FLEXIcontent component and do the post installation tasks listed in the right column (if any).
Please do not post any bug or support request in the forum concerning this experimental package. Some mootools 1.11 scripts have not been converted to 1.2 and drag&drop templating doesn't function yet.
Download

com_flexicontent_1.5_beta5-j16-v2.zip
---